CUSTOM COLOR Made-to-order Eyes 🌈👀 (4" x 4")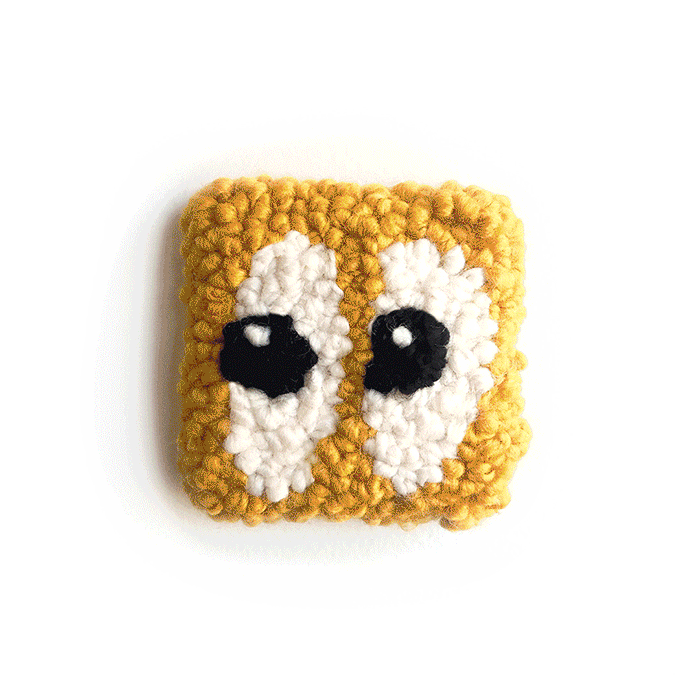 CUSTOM COLOR Made-to-order Eyes 🌈👀 (4" x 4")
One of a kind made-to-order hand tufted wall hanging in the color of your choice 🌈👀 Comes ready to hang with a sawtooth hanger attached to the back.
Each piece is handmade to order, so items will vary slightly from photos. If you have color preferences, please detail them in the notes at checkout otherwise you will receive artist's choice! Please allow 2-3 weeks for all custom orders.
Free shipping! The price of the piece reflects the total cost to you. Please refer to the FAQ for additional info. All sales final.
Size — 4" x 4"
Materials – Various natural and synthetic yarn hand punched onto monks cloth, stretched onto a wooden frame, backed with illustration board, and finished with the artist's tag and a sawtooth hanger.
〰️
You can check out more of my work on Instagram. Please tag me in your photos 👀 I love to see where my pieces end up!